About - Bio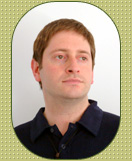 I was born on a pleasant September evening in North London and grew up in a loving family with my brothers and parents. My early memories are all of sunny summers playing in the parks, autumn trudging through the leaves to school and rainy grey November mornings. My mother taught remedial English at a secondary school and made wedding cakes in the afternoons. My father worked in marketing in the automotive components industry and travelled to France and Germany a lot. He was also a keen magician and entertainer -most weekends and December days were spent at children's parties and hotel cabarets.
At the age of nine, I went to boarding school in Oxfordshire and had my first introduction to the perils of being two years younger than one's peers, four letter words and homesickness. After a year of crying every night (and most days), I slowly settled in and spent seven years in total, learning from some inspirational teachers and friends. The school, Carmel College, is now closed, but in those days was a melting pot of Jewish influences, and I adopted many of these during my later years at Carmel.
On leaving school, I was supposed to be studying in Israel for a year, but that was when my beliefs were shattered, as the zealots who had persuaded me to attend the study course had exaggerated and lied to me. I was certainly naïve, but not enough to give them a second chance and I returned to the UK after some grim adventures. I have become increasingly distant from Judaism ever since and sincerely hope that it, and all religions, will gradually die out as we evolve.
After a year working in a florists shop, I took up my place at Oxford, where I read Physics. It was an unhappy three years, as I struggled with an unsuitably theoretical course, and with my sexuality, which continued unexpressed for many years thereafter. I worked during vacations for a scientific instrumentation company and was fascinated by the idea that products could be marketed around the world. I was enthusiastic about the idea of living in another country, learning new languages and seeing more of the scientific world than could be accessible through postgraduate study.
On graduating, I had secured a sales job, based in Germany, and covering the whole of Germany, Austria and Switzerland. I was a twenty year-old, with a fast car and a diligent approach to technical sales in a buoyant market and thus flourished for three years. The unceasing travel and loneliness was oppressive, and a refusal to convince my UK colleagues to give me a product marketing position, combined with a "poaching" offer from an ex-boss led me to leave Germany for Bristol, just before the Berlin Wall was pulled down.
I had a difficult time in the semiconductor industry. The market was lousy and the three bedroom house I had so proudly purchased was discovered to have been built incorrectly, leading to months of anxiety and barely-averted legal action. I was recruited back to my old company, this time as Marketing Manager in Oxford. Funny how I had been unsuitable eighteen months before and now moved up two levels.
Those were happy years in Oxford. We grew the business two-and-a-half fold, and I spent much of my time travelling to the USA and Japan. I relished the international travel and my super Victorian basement flat in North Oxford. I was able to develop old friendships, make new ones and eventually discovered my sexuality and some measure of happiness in that corner of my life.
My restlessness drove me to a secondment and then promotion to manage two acquired businesses in Cambridge. At that time I met my present partner, Alfred. I rented a pied à terre over there and drove to and fro at breakneck speed. After a year and a half I purchased a lovely apartment in the centre of Cambridge, from where I write now. We integrated and grew the two companies but not without trouble. The Deutsche Mark had moved significantly against one of the companies, and this was combined with the troubles of integration, technical delays in product development and increasingly volatile performance of the group of companies. This culminated in my suffering a prolonged period of nervous exhaustion, for which I wish I had sued the company. I took three months holiday and considered my options. I could move back to Oxford and work at head office during the impending shake-out, or join another company, which was keen to have me as Marketing Director. I chose the latter.
It's never good to jump from a frying pan into a fire. The work was easy compared with my former job, but the continued infighting within my new company made for an unhappy period. So I quit the job and started my own business, test marketing it for a year on my own, before gradually recruiting a small team.
Am I happy? I try to be - although a persistent nagging dissatisfaction is a matriherital feature that drives me relentlessly. I work hard, enjoy my leisure time and try to be considerate to those around me. With what success others must judge.